Awards 2022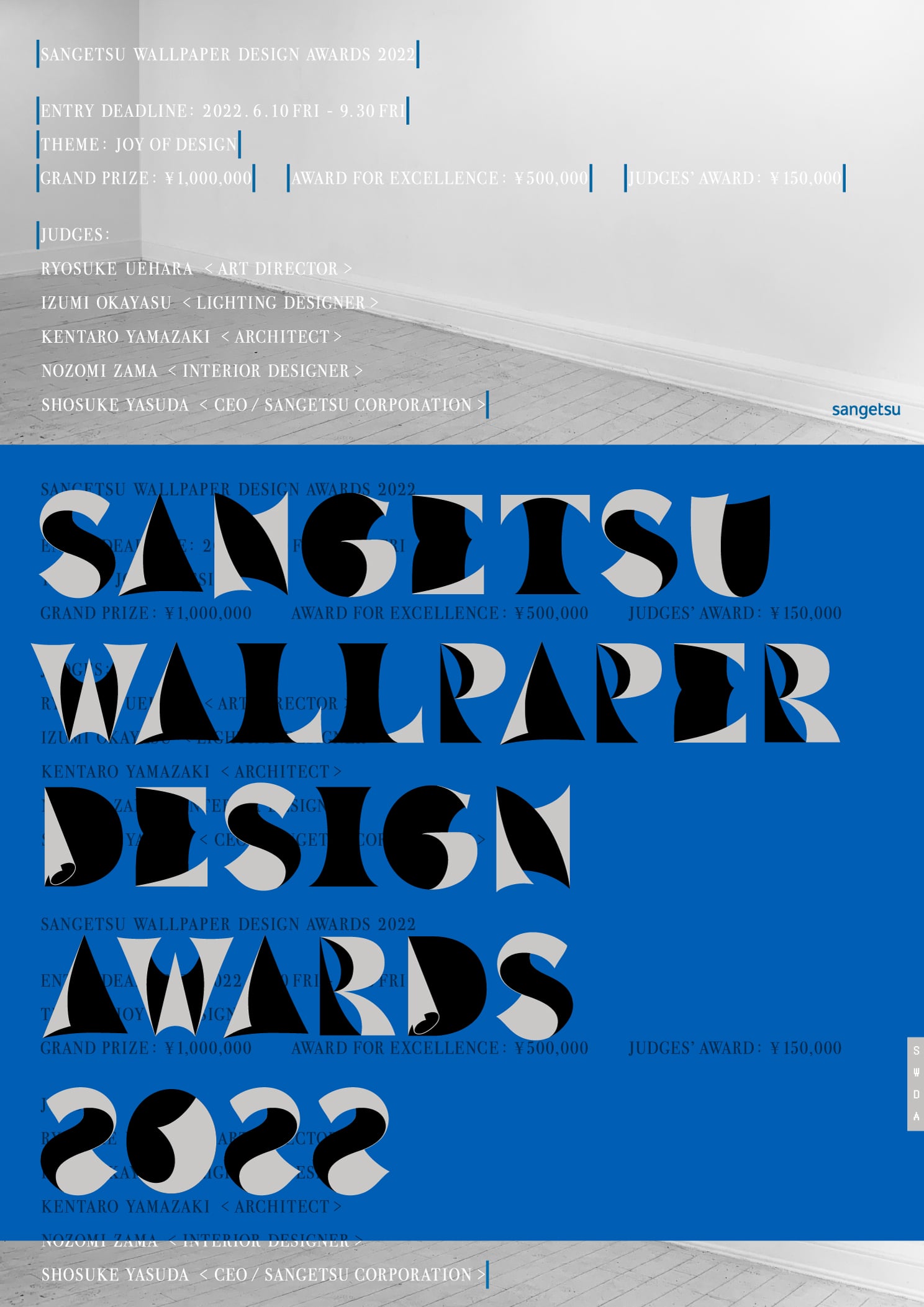 Preliminary Round Results
The following works were selected from 320 entries.
Total entries : 320
Award-winning works : 12
Judges' Review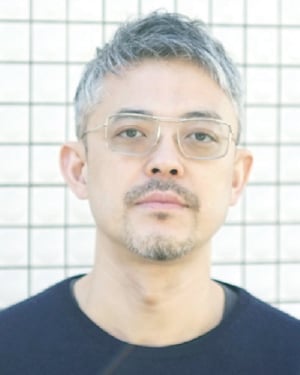 Ryosuke Uehara
Representative of KIGI Co., Ltd., Creative Director/Art Director
This is my fourth time serving as a judge. Every year, the level of the submitted works has got higher, and I am very impressed with their finish quality. On the other hand, this time, the average has increased, but I have the feeling that there was nothing tremendously outstanding. Though this be, I saw "365" (Yamazaki Prize), which looks like something between art and wallpaper, and I felt that it states a new way of wallpaper. It is not intended to serve as general wallpaper, but brings up an issue that would shake wallpaper itself. An applicant threw such a thing at us, and I think that it is very meaningful for the purpose and value of this event. Annually, we can see "works that appeal to us" with various angles and shapes. If many of them appear in the future, therefore, it will be an opportunity to get the awards and wallpapers more exciting.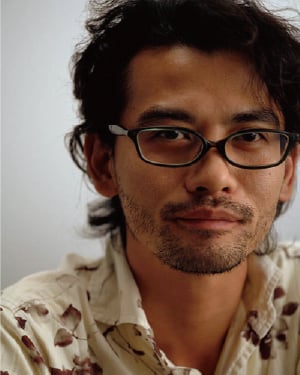 Izumi Okayasu
President of Izumi Okayasu Lighting Design Office,Lighting Designer
I feel that the challenge for a new way of wallpaper has been modest. As a result, the reality and persuasiveness for quick commercialization are often noticed, and we can see that the applicants are very serious about the screening criteria.
That said, there are limits to creating stereotypical wallpapers with graphics alone. Wallpaper is for designing a space, so I would like to see the wallpaper enrich the space. I expect more from the wallpaper. Many of the answers, however, are contained in a partially enclosed space. Hopefully, there would be a feel about the continuous richness of the whole. Open space is continuous in many cases. It would be interesting to pay attention to the relationship between the space you are in now and the next space.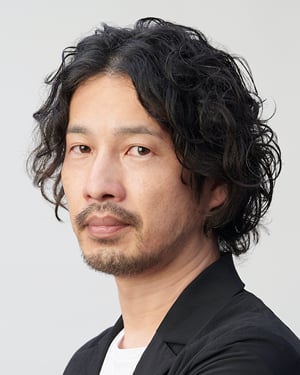 Kentaro Yamazaki
Representative Director of YAMAZAKI KENTARO DESIGN WORKSHOP Co., Ltd., Architect
We are entering an era in which it is difficult to design with respect to social responsibility and ethics, with environmental issues at the forefront. Even so, we could see the creators design freely while being happy. This time we saw "Joy of Design".
Now that the technology and techniques have matured, it is difficult to choose this one from among many things. The same is true with wallpaper. Users also have matured, and it can be said that there is no such thing as overwhelming design anymore. But I think it important that people from different genres discuss and decide "let's go with this". Such action and process are key especially in the current background.
It is interesting to find some works that strongly feel social. In that case, however, the presence of the designer becomes relatively small, and there is little that strongly appeals to us. Including that, I feel once again the difficulty of the act of design.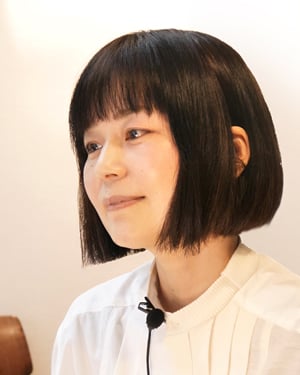 Nozomi Zama
President of ZA Design Inc., Interior Designer
Through the Wallpaper Design Awards this time, I myself was able to think deeply about the importance of design for space. Many of the submitted works reflect the present age, such as concept of nature, borderlessness and recycling. But some works are very impressive and attractive because they express the fun and rich moments as if they had a will.
I am familiar with spatial design, and then I saw the works that are generally arranged digitally. During the judging period, therefore, I kept on asking myself what original beauty and universality are.
Overall, I think that the excellent works, closely evaluated and finally judged good, have proven to be good in ideas, expressions, finishes, and feasibility.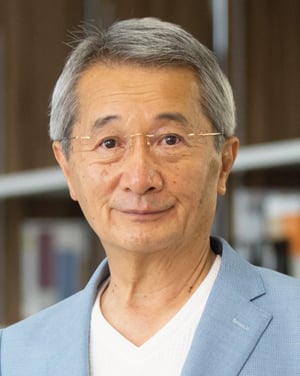 Shosuke Yasuda
CEO of Sangetsu Corporation
* Chairman of Judging Committee
"Joy of Design", the theme of the Sangetsu Wallpaper Design Awards, is also our brand statement. We at Sangetsu want to cherish the joy and enjoyment of design.
Day in, day out, we search for what design means and how to create value through design and tie it in for revenue increase and social values. Through broad and deep design capabilities, the company will grow and contribute more to society.
This event, now in its sixth year, has been one of the keys to these activities, and we intend to keep it on. As noted by the judges, it is also necessary to hold the event not just for limiting the wallpaper in its existing frame but also for showing the wallpaper design in a broader sense.
We look forward to receiving many applications from various people next year as well.
Event Report
December 15, 2022
The final round of judging and award ceremony were held on December 15, 2022.
Short movie of final round of judging and award ceremony
Reports on final review session and awards ceremony
The Sangetsu Wallpaper Design Awards is now in its sixth year. This time, architect Kentaro Yamazaki and interior designer Nozomi Zama are two new judges. By viewing the works from more diversified and multiple perspectives, this is a new step in expanding the possibilities of awards and wallpaper.
On December 15, 2022, the final round of judging and ceremony were held at the Sangetsu Shinagawa Showroom. We invited 15 finalists from 12 groups to the venue, and we were able to proceed with an enthusiastic judging session.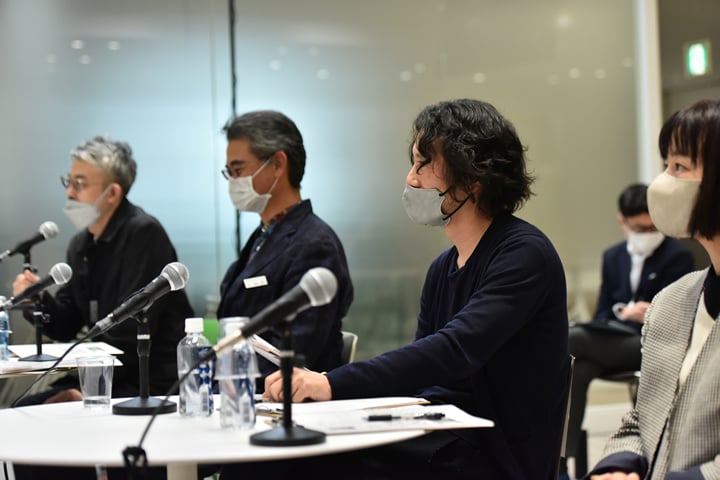 There were many things that had been difficult to understand in the initial screening with only the submission boards and concepts. In the presentation video and Q&A session where we could learn about the applicants' thoughts and ideas, the judges seemed to be surprised and impressed by each of the finalist works.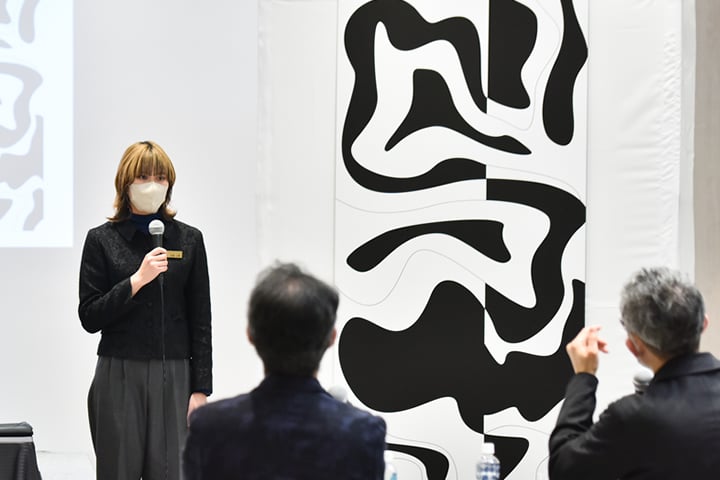 The finalist works are conceptual, well finished, and have a solid reality for commercialization. They were discussed with enthusiasm during the selection process, and the decision to win the awards was difficult this time.On the other hand, it was pointed out that there is a tendency to emphasize the concept and story. We also heard honest comments that the judges wanted to receive the artists' thoughts and passions from their works themselves because of the times of uncertain situations.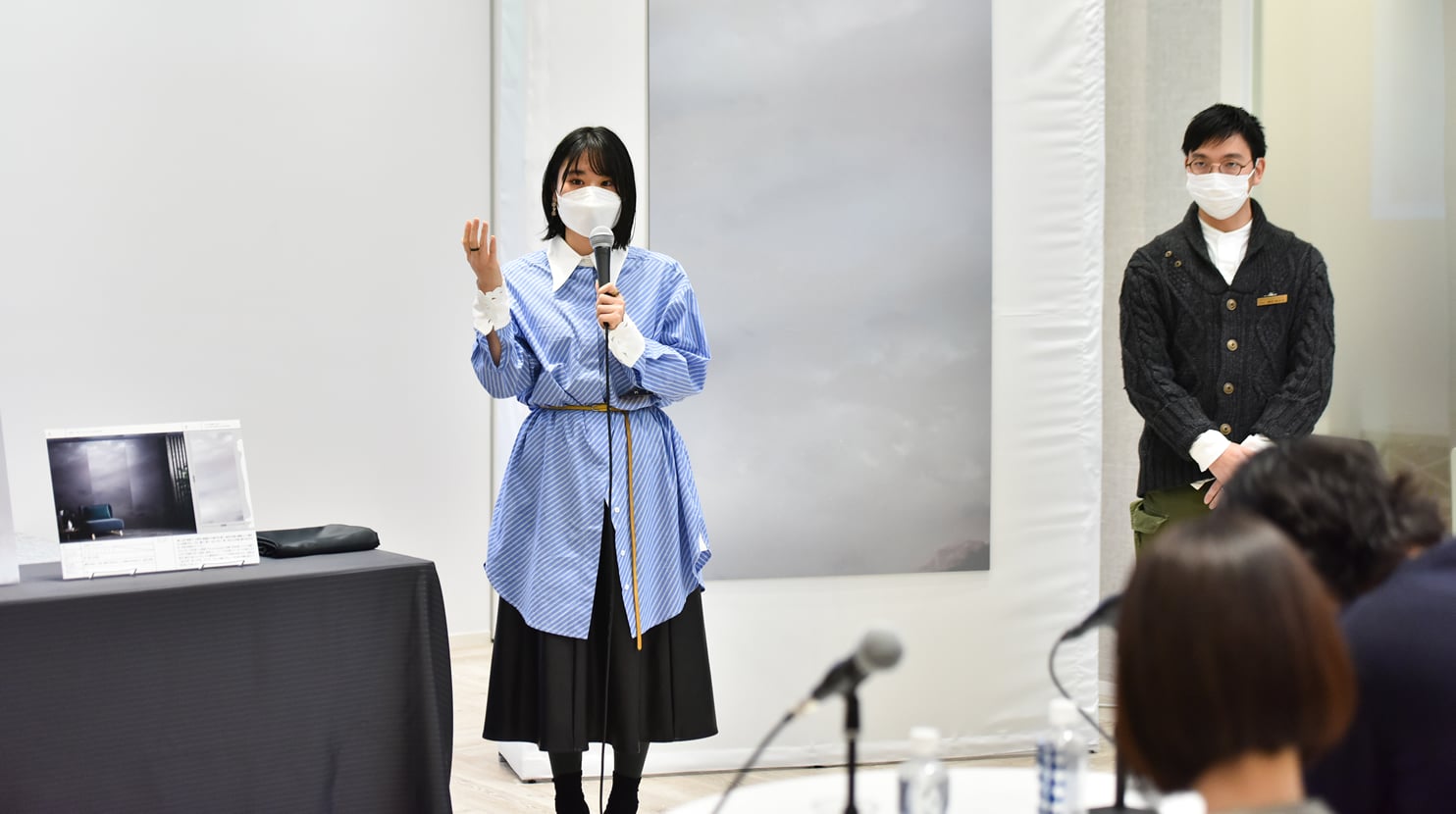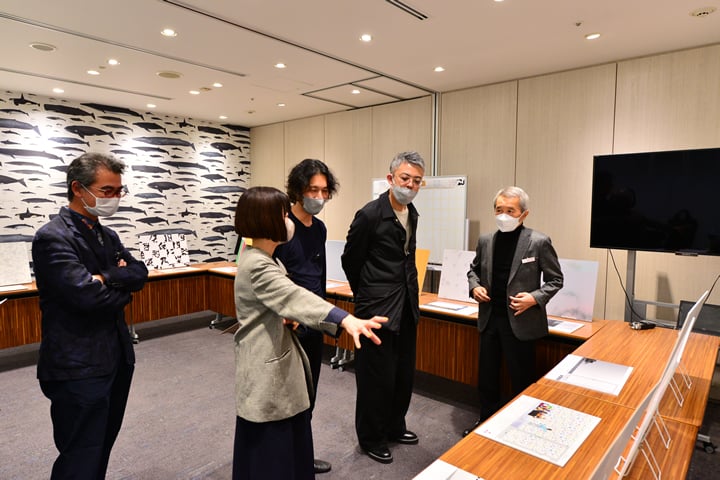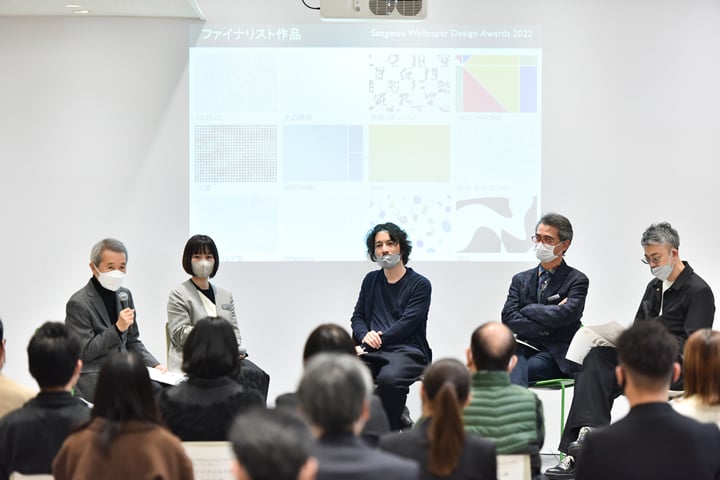 "We are waiting for a work that will shake the wallpaper itself," said judge Ryosuke Uehara. We at Sangetsu are also looking forward to many applications also in 2023. We are expecting more new "Joy of Design" works in order to further expand the possibilities of wallpaper.